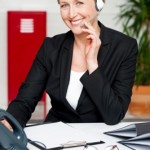 Your sales team is vital to your organization. Since sales have a direct impact on the bottom line, the effectiveness of your sales team is critical to the success of your organization.
Successful sales professionals do not sell products or services; they sell solutions that help customers reach their objectives. Effective selling focuses on solving problems for customers, and successful salespeople help customers discover solutions to their challenges by asking questions. Your sales team's ability to accurately understand customers' objectives is the foundation for creating valuable recommendations and closing sales.
The Vital Learning Making Customer Recommendations™ course teaches sales professionals how to increase their effectiveness by showing them how to uncover the customer's objectives through a discovery process. The course provides an interactive environment for sales professionals to develop their skills, and is designed to help them increase their effectiveness in making customer recommendations.
What You Will Learn
How to identify and listen for clues to customer needs
How to build consensus with customers
How to translate product or service features into benefits
How to create effective recommendations based upon customer needs
Click on the "e" to immediately enroll and begin the Making Customer Recommendations online course.



Employees who complete this course are eligible to earn college credit toward an associate's or bachelor's degree through the University of Phoenix.