Online delivery only. This course supports Winning Through Customer Service if delivered in a blended format.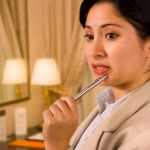 Your customers are the pulse of your organization, and the ability to deliver exceptional customer service directly affects your company's bottom line. Providing outstanding customer service begins with a focus on the customer.
Your customer service team's appearance, courtesy, friendliness, effective communication, positive attitude, and knowledge and understanding of the company's products and services are crucial to delivering customer-focused service. It is essential to the success of your organization to provide your customer service team with the essential tools and knowledge to address customer needs while demonstrating professionalism and empathy.
The Vital Learning Delivering Customer Focused Service™ course teaches customer service representatives the skills they need to deliver exceptional customer-focused service. Team members learn how to: analyze the job skills and strategies they use every day, identify and build on strengths, recognize areas of potential growth, and create strategies for development. Through the course, customer service representatives will learn how to establish and maintain long-term relationships with customers as they develop a clear, practical understanding of the four-step customer service model.
What You Will Learn:
How to display professionalism, and its impact on the customer service role
How to identify the four essential communication skills
How to internalize and employ the four-step customer service process
Click on the "e" to immediately enroll and begin the Delivering Customer Focused online course.


Employees who complete this course are eligible to earn college credit toward an associate's or bachelor's degree through the University of Phoenix.