Meet Carol Kinsey Goman: Author of The Nonverbal Advantage
Why read this book?
• Focuses on the crucial role of body language in the workplace—a vital part of building powerful professional relationships
• Fun to read—features cartoons, photos, anecdotes, and easy exercises
• Firmly grounded in research and in the author's extensive experience as a therapist, consultant, and executive coach

The workplace is a "blink" world: studies show that we form opinions of one another within seven seconds of meeting and that 93 percent of the message people receive from us has nothing to do with what we actually say. Good nonverbal communication skills are a huge professional advantage, but until now very little has been available to help people hone their ability to use and interpret body language on the job.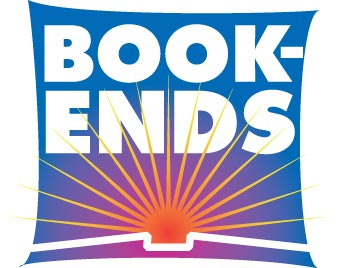 Listen to our interview with Carol recorded on August 22 on
Bookends!
In The Nonverbal Advantage, Carol Kinsey Goman combines the latest research and her twenty-five years of practical experience as a consultant, coach, and therapist to offer a fun and practical guide to understanding what we and the people we work with are saying without speaking. While firmly grounded in recent discoveries in evolutionary psychology, neurobiology, sociology, criminology, anthropology, and communication studies, Goman writes in an informal, conversational tone and illustrates her points with cartoons, photos, and entertaining anecdotes. She includes dozens of simple and enlightening exercises readers can practice on and off the job to gain control over the message their body is sending.


About the author
Carol Kinsey Goman, president of Kinsey Consulting Services, specializes in energizing individuals and organizations to thrive in an environment of constant change. Carol is an international lecturer who presents keynote addresses and seminars for corporations, management conferences and major trade associations. Clients include 95 organizations in 21 countries -- corporate giants such as Consolidated Edison, Royal Bank of Canada and PepsiCo; major non-profit organizations such as the American Institute of Banking, the Healthcare Forum and the American Society of Training and Development; high-tech firms such as Hewlett-Packard and Texas Instruments; membership organizations such as The Young Presidents' Organization and The Conference Board; government agencies such as the Office of the Comptroller of the Currency, U.S. Army Tank-automotive and Armaments Command, and the Library of Congress; and international firms such as Petroleos de Venezuela, Dairy Farm in Hong Kong, SCA Hygiene in Germany,and Wartsilla Diesel in Finland

As a change-management specialist, Carol assists leaders to improve productivity and meet business goals in what has become a fundamentally unstable environment. As an executive coach, she helps leaders project confidence, credibility, and inclusion and to build relationships of trust.

Carol has published over 200 articles in the fields of organizational change, leadership, innovation, communication, the new employer-employee "compact", the multi-generational work force, collaboration, employee engagement, and body language in the workplace. She has been cited as an authority in media such as Industry Week, Investors Business Daily, CNN's Business Unusual, ZDTV's Silicon Spin, and the NBC Nightly News.

Carol has authored ten business books, including "This Isn't the Company I Joined: How to Lead in a Business turned Upside Down," "The Human Side of High-Tech," and "Ghost Story," a business fable about the power of collaboration. Her latest book is "The Nonverbal Advantage: Secrets and Science of Body Language at Work."

Carol has served as adjunct faculty at John F. Kennedy University in the International MBA program, at the University of California in the Executive Education Department, and for the Chamber of Commerce of the United States at their Institutes for Organization Management. Prior to founding Kinsey Consulting Services, she was a therapist with a private practice specializing in short-term therapy for behavioral change.